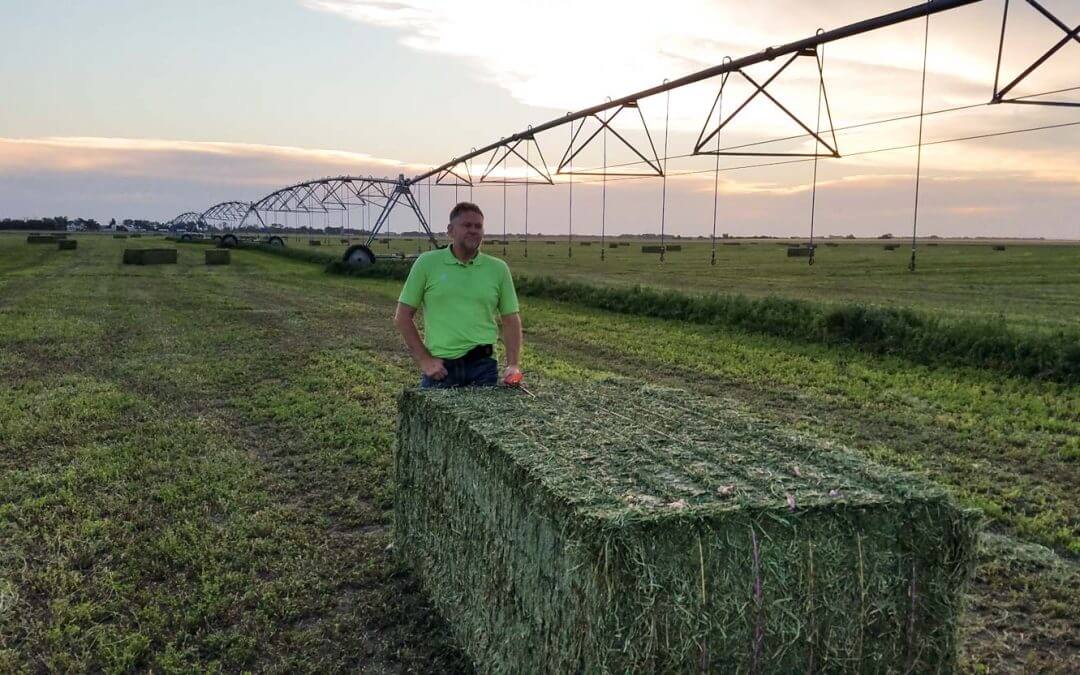 We provide top quality alfalfa hay for sale at the best price with unbeatable service.
We will deliver to you or load your trucks for you when you pick it up. Specializing in Large Square Bales, we can handle all of your hay products and service needs.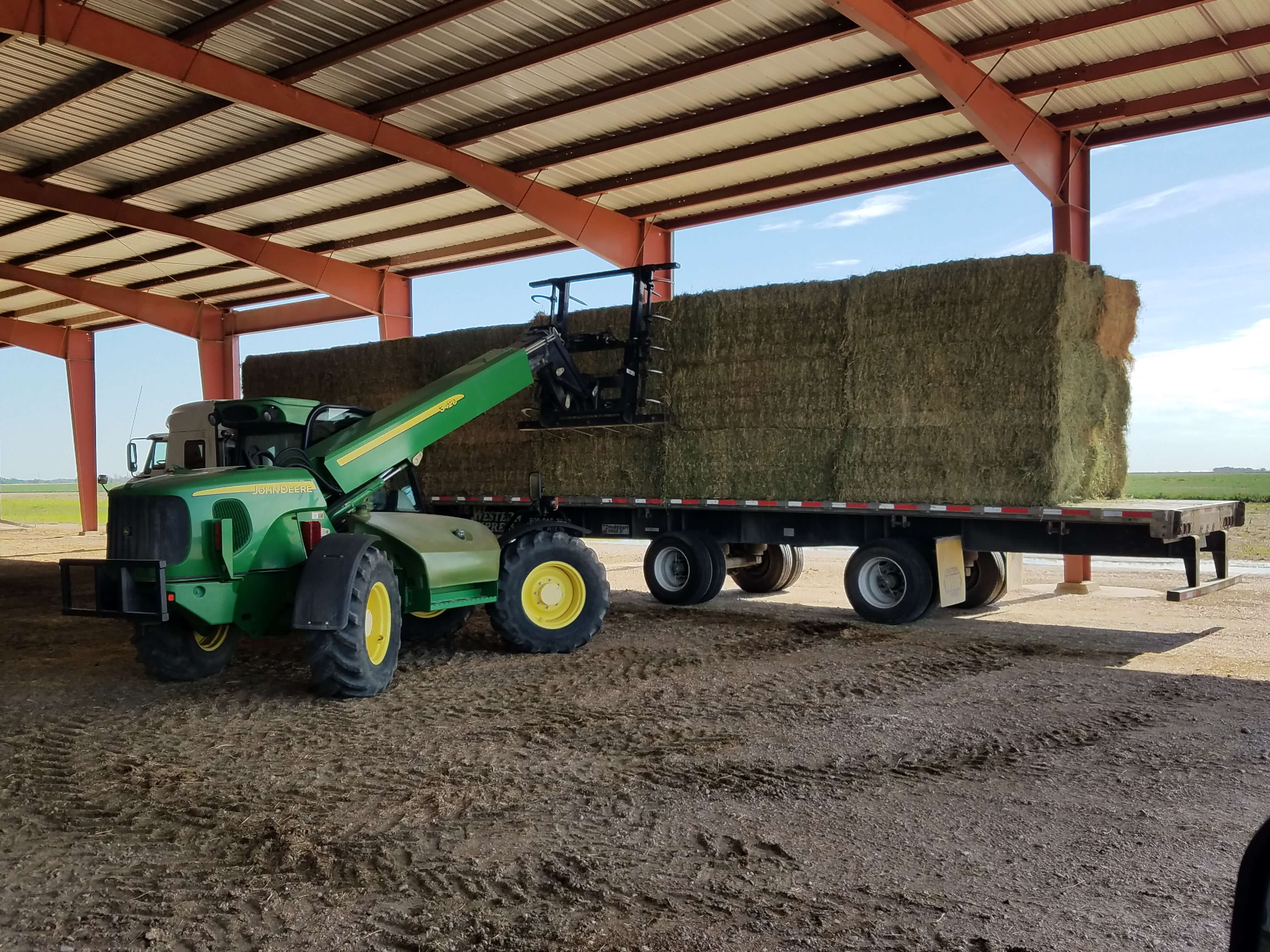 We produce and deliver alfalfa and other types of hay throughout the USA.
We've got over 40 years of experience delivering competitively priced hay and hay services.
Large Alfalfa Hay for Sale
David Woods Hay Service provides the highest quality in hay available nationwide. We produce, sell and deliver dairy alfalfa and other types of hay. Our employees care about the work they do, and we want to make sure that you're always getting the best type of feed for your farm animals. Contact our hay growers today to discuss bulk quantities and pricing, and to coordinate delivery or pickup logistics.
Nationwide, Leading Alfalfa Hay Sellers
As a premier alfalfa hay grower, David Woods Hay Service is proud of the reputation we've earned from customers across the country. We're a well-respected source for alfalfa distribution and have shipped our product all across the United States, to farmers, ranchers, equestrians and other customers who want the best for their animals. We've worked hard to cultivate nutritious forage, and we take pride in passing our products along to you and your animals.
We are selling alfalfa in Larned, KS, on 6,000 acres of irrigated farmland that's fertile and well-managed by our staff of experts. We take great care to nurture every crop until it's ready for harvest, then we bale and protect it until it's ready for pickup or delivery for our customers. When it arrives, you can expect hay that's fresh, well-preserved and free of any mold, mildew or bacterial content. More important, expect forage that's nutritious—a healthy supplement to your grazing animals' diet.
We offer delivery nationwide
If you're looking to grow your own forage, we'll supply you with the seeds required to bring our superior-caliber hay to your property. We're happy to consult with you, answer your questions and provide recommendations. Above everything, we aim to make your interaction with us the best it can be—from the products you receive to the service you experience.
We've been providing hay products to nationwide customers for over 40 years.
We pride ourselves on delivering quality hay and forage seed at competitive pricing.
Our seed and feed products meet the highest standards, and we're committed to quality.
We deliver our hay and alfalfa to customers throughout the United States. Call to inquire.
Prefer pickup? Our alfalfa hay growers can coordinate with you to load trucks if you're nearby Larned, KS.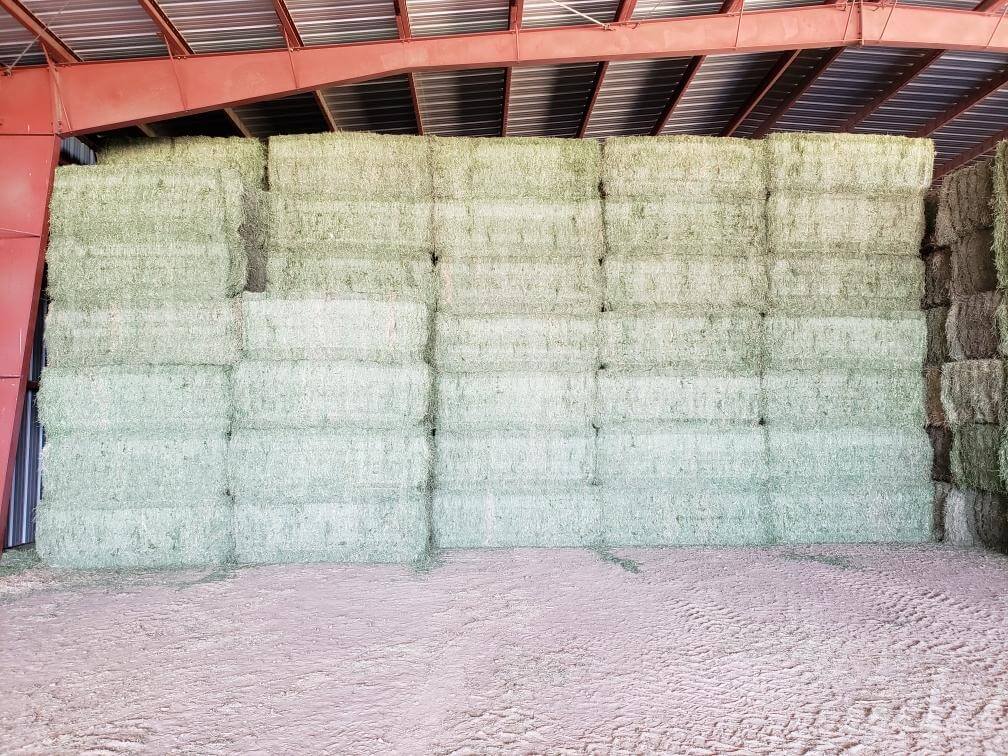 Call About Delivery
Questions about alfalfa hay for sale? Contact us today at 620-285-5030 to learn more about our premium forage products and to coordinate with us regarding bulk delivery or seed.