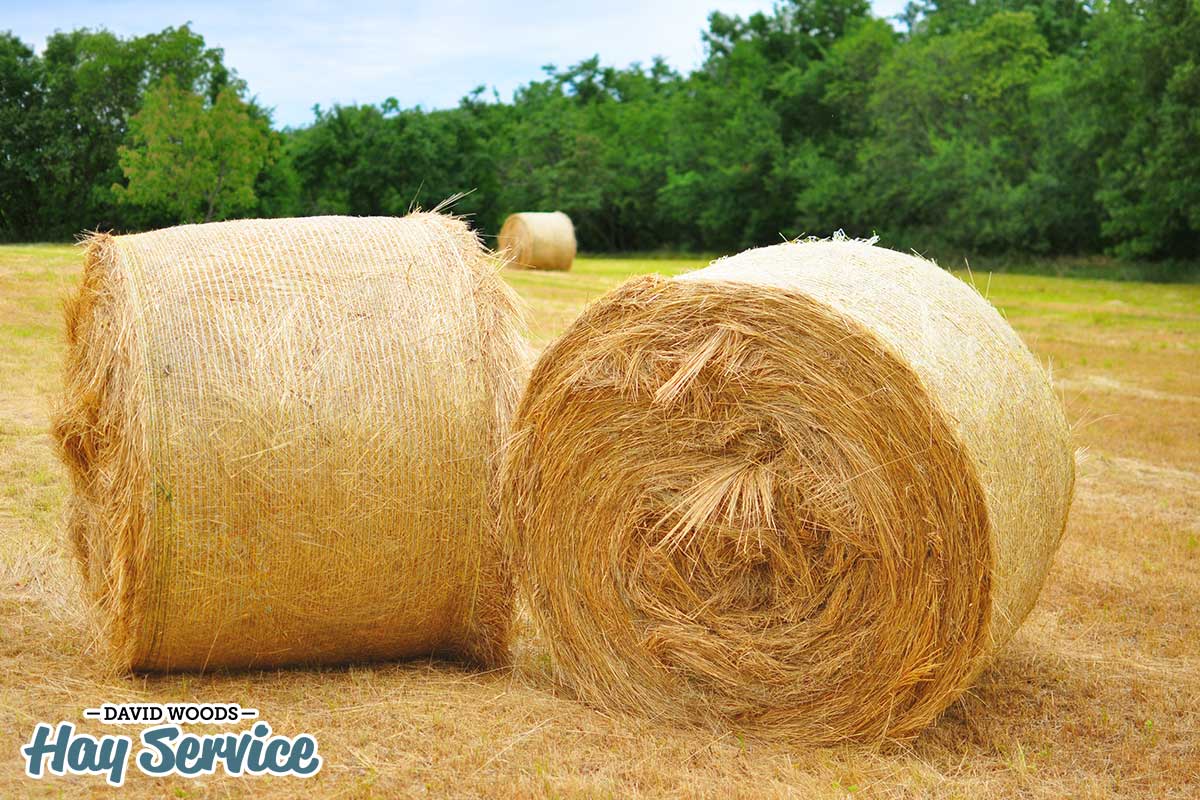 When choosing the right feed for your horse, a little research can go a long way. Most people simply think that a horse eats grass. Although this is true, a dedicated horse owner knows that not all grass or hay is created equal. Each type of grass has a different make up of vitamins and nutrients. The type of feed you choose for your horse will greatly affect their health, longevity, and quality of life.
Most horse owners rely on alfalfa as a premium type of feed. However, it is now understood that Rhizoma peanut hay is equally nutritious. The main difference between the two is price.
In this short guide, we will look at the differences between alfalfa hay and peanut hay. Understanding the differences between these two types of feed can help you make the best choice for your animal.
Peanut Hay
Perennial peanut hay is a legume that grows best in the southeastern part of the US. This plant is grown for hay and as ground cover. It is a popular type of hay to grow because it is a warm-season legume and provides high-quality forage and many other types of uses. This is a popular type of hay for horses.
Peanut hay is most definitely not as popular as Alfalfa, but the two types of feed are actually very similar. Peanut hay is considered a legume hay. When choosing the best feed for your horse, though, it is important to carefully look at the nutritional value you will get per pound of feed.
Research has been conducted to help determine which types of hay are a sustainable, healthy option for horses. During one such study, quarter horse geldings were fed three different types of hay for 21 days. When fecal and urine samples were collected to help determine which type of hay was producing the most healthful benefits. It was determined that Rhizoma peanut hay could be used as a high-quality feed for horses. The nutrient quality of peanut hay was measured between the same amounts as alfalfa and Bermuda grass.
The nutrient content of this type of hay is sufficient to meet the needs of horse maintenance. It was also determined that this type of hay produced less nitrogen excretion than alfalfa. Nitrogen excretion has long been a concern for overuse of alfalfa hay.
Keep in mind that Rhizoma peanut hay is not the same as "peanut hay." Peanut hay is a low-quality product made from the remains of a peanut harvest.
Rhizoma peanut hay grows in areas that alfalfa usually does not grow well in. This is an added benefit to considering this option if alfalfa does not grow well in your area.
Horses love this hay. If you are concerned about palatability, rest assured horses like this type of hay as much if not more than alfalfa.
Rhizoma peanut hay is usually a supplemental hay like alfalfa. Most horses will not need this dense type of food to make up 100% of their diet.
Alfalfa Hay
Alfalfa has long been hailed as the premium type of hay for horses, especially those in training. However, this type of hay is also usually more expensive. The nutritional value of alfalfa is very similar to Rhizoma peanut hay, and therefore, either hay could be used for the same purposes.
Alfalfa is a highly dense food source and should not be overused. Most horses should not have 100% of their diet alfalfa. Alfalfa works best as a supplement with other types of hay and grasses.
If you are Looking for an alfalfa seed supplier you can trust for premium products? David Woods Hay Service has served the needs of equestrians and agricultural operations across the country for more than 40 years. Put your trust in our premium products and exceptional customer service to get the forage products you need and your animals will love. We offer delivery nationwide, as well as pickup services to customers here in Larned, Belpre, Burdett, and Pawnee Rock, KS. Contact us today to discuss our products and to learn more about pricing and delivery logistics.